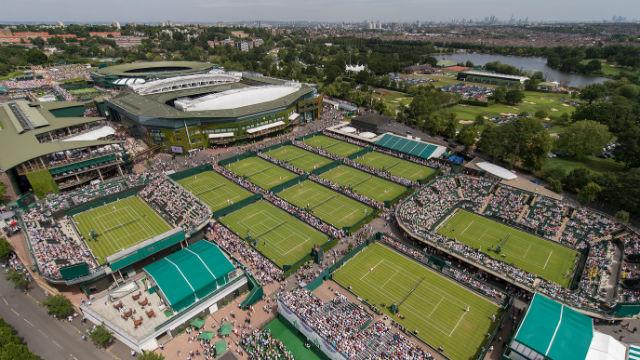 Wimbledon Lawn Tennis Championships
Soak up the buzzing atmosphere at one of the biggest sporting events of the year in Wimbledon, one of four annual Grand Slam tennis tournaments held around the world.
About
Experience two weeks of first-class tennis, strawberries and cream, and good-natured queuing, at the Wimbledon Lawn Tennis Championships.The world of tennis descends on Wimbledon in south west London every summer for the longest-running tennis tournament in the world, and one of four annual Grand Slam tennis events held around the globe. Games are still played on the original playing surface, grass, and there's a strict white-only dress code for players.The tournament attracts around 500,000 spectators and millions of television viewers worldwide.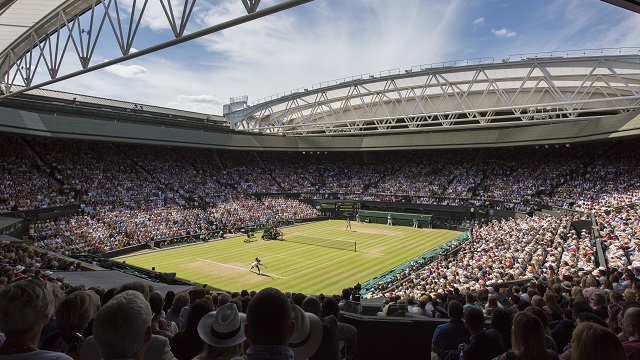 Wimbledon tickets: in advanceBook advance tickets for Wimbledon by entering the public ballot, which was first introduced in 1924. The ballot is always oversubscribed, so entry does not entitle you to tickets. Successful applicants are selected at random by computer. It is not possible to request tickets for specific days or courts. The 2018 ballot has closed.In 2017, hundreds of Centre Court and No.3 Court tickets also went on sale online the day before each game. Check back nearer the time for more ticketing details for the 2018 event.Wimbledon tickets: on the dayAlmost uniquely for a major sporting event, Wimbledon offers spectators the chance to buy premium tickets on the day – but be prepared to queue!Grab one of a limited number of tickets available daily by joining the queue at the Gate 3 turnstiles. You are only entitled to purchase one ticket per person queuing and payment is cash only.Several thousand ground admission tickets are also available each day. These give you the chance to watch games from unreserved seating and standing areas on Courts 3 to 19. Once ground capacity has been reached, people standing in the queue are admitted on a one-out, one-in basis.History of Wimbledon Lawn Tennis ChampionshipsThe Lawn Tennis Championships at Wimbledon have developed from the first meeting in 1877, witnessed by a few spectators, to a highly professional tournament attracting an attendance of close to 500,000 people. Players from more than 60 nations compete in front of a crowd of millions worldwide, through press, radio, internet and television